Last year
Bink
, a new restaurant/club opened on the top floor of the
Bink36
building in The Hague. The restaurant has two panoramic rooftop terraces, and I was asked to create their visual identity. Because of the round shaped ceiling of the club and restaurant, the building feels very retro, so they wanted this to reflect on the artwork.


After I came up with a few initial retro looking concept sketches like the one above, the art director (Didier Prince / Wink) involved asked me to design a bit less vintage. But we all agreed upon the fact we wanted the logo to become a Las Vegas retro sign!


So after some sketching, we went for a triangle shaped sign. The colours had to match the walls, and interior wich colours were already chosen.

And finally, this logo that was chosen: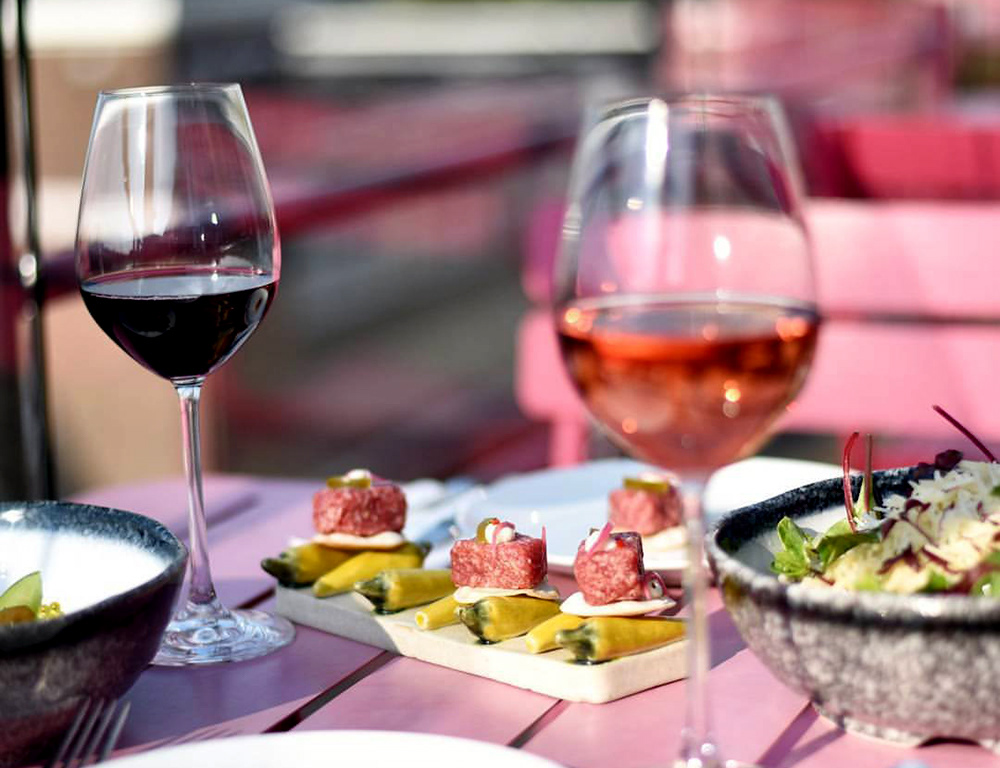 I also created a Neon version of the logo for the branded party pictures.


Designed the menu's, a banner for outside and did some initial sketching on the website.

and finally, I helped to design these two illuminated light signs.