I was asked to design the visual identity for a new restaurant in Amsterdam.
Het Groene Paleis
is located at Rokin 65, in the NRC Newspaper building.
The name suggests a place for vegan food lovers (The Green Palace), but its name was chosen because of the brothel with the same name that closed its doors in 1903 at the same location. Today, 114 years later, the old name is used again but the menu items now only consist of food & drinks. Het Groene Paleis has a lot of 19th century still life paintings that are used to decorate the restaurant, so therefore the various proposals and mood images below contain many flowers as requested by the client.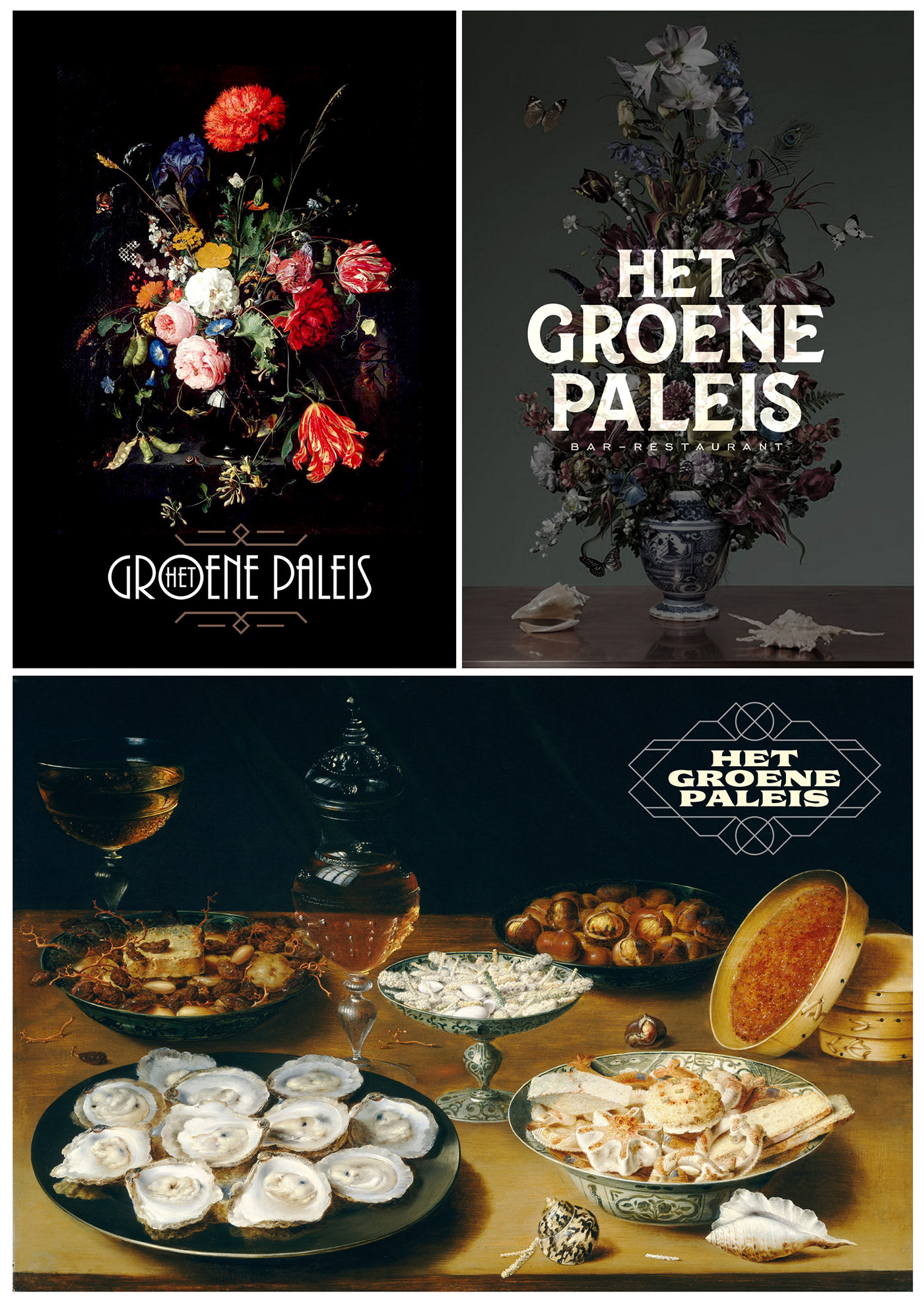 The Final logo approved by the client: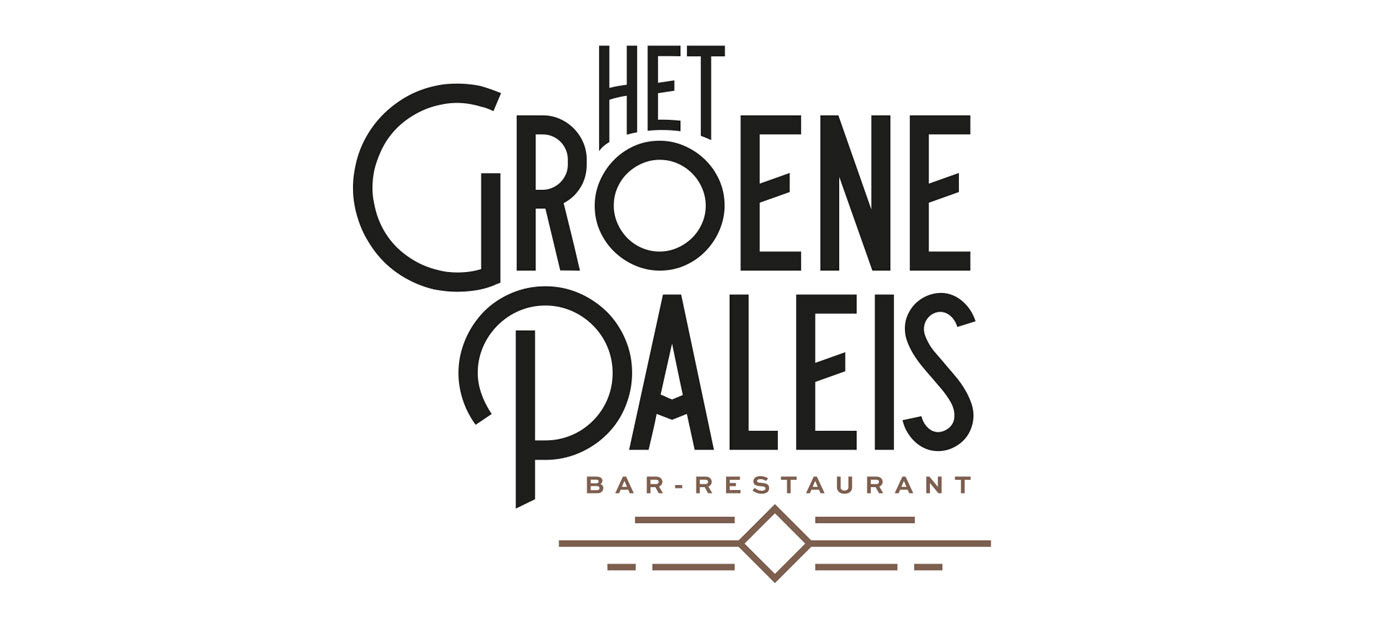 Next door to Het Groene Paleis is their Coffee & Bread bar that stands alone from the restaurant. Here they serve the shopping locals and tourists that pass by all day and therefore needed a different look and feel. The windows and the menu signs are painted by my colleagues from
The Amsterdam Signpainters.