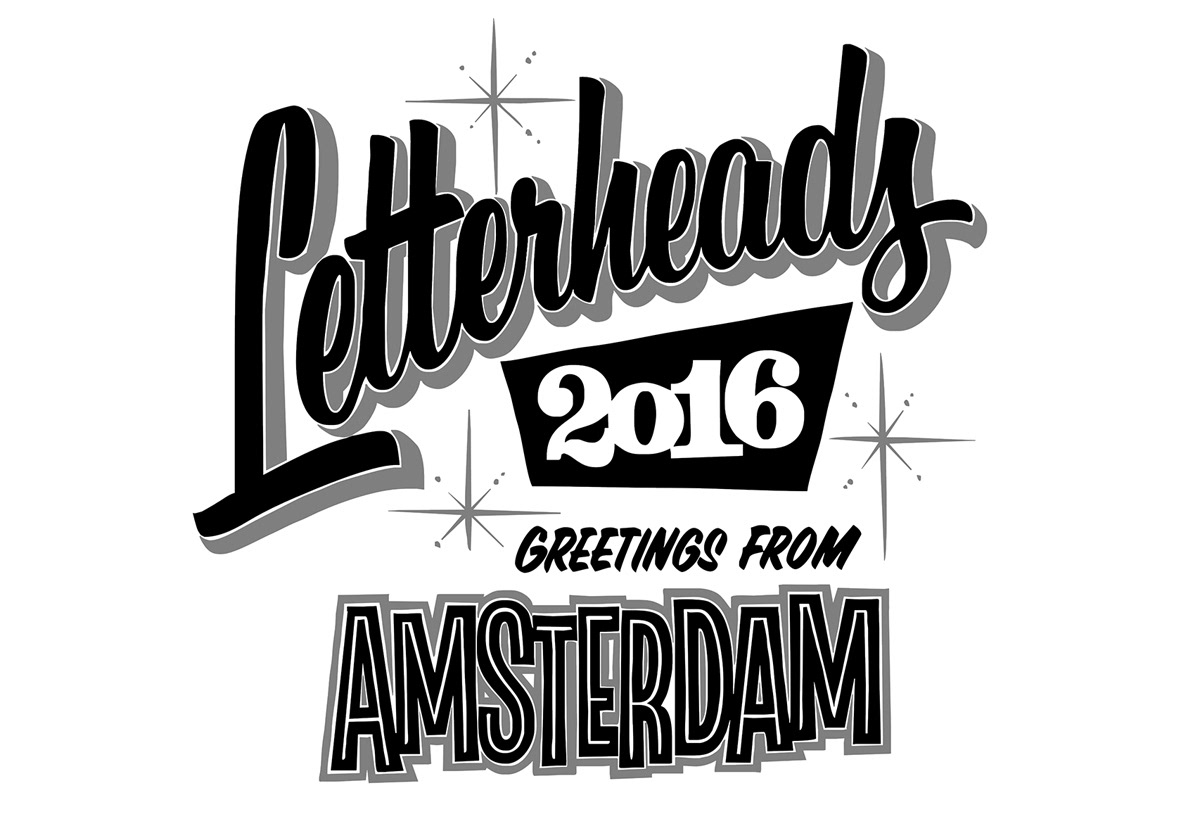 LETTERHEADS 2016 - GREETINGS FROM AMSTERDAM


Last year my team from
the Amsterdam Signpainters
and me hosted the 41st edition of the Letterheads meet that originated in the USA, but has since been held in different locations all over the world. We organized the first edition in our hometown Amsterdam in the Netherlands. The event took place from Friday the 26th until Sunday the 28th of August. During these three days the event took place in various locations:
Volkshotel
(main location),
The Student Hotel
,
The Heineken Experience
,
Roest
,
Krux
and in our own little studio. From all over the world, a wonderful and fun group of almost 200 passionate sign painters, pinstripers, calligraphers and pictorial artists shared their knowledge and skills with each other. Skills varied from highly experienced to student level, traveling all the way to Amsterdam, giving and taking classes. The aim of this meet was to exchange knowledge, to connect with like minded visual artists, and to have this almost forgotten trade known by the public again.
Here
you can find some more history about the Letterheads. Be sure to check out
this movie
to see what the sign painting trade is all about. The main poster image above was hand painted for our event by
Pierre Tardif.
On the program were two days packed with 21 workshops, a big mural at the Heineken brewery, a big auction for charity (
Lars
), a group exhibition for the public with some live action paintings on old timer cars, a boat trip through Amsterdam for our foreign friends, a '
ghost sign
' tour by Ed Simons, a showcase of the special type collection from the University of Amsterdam by
Mathieu Lommen
, two free parties and a few hangovers…
Check out the website that we had made for the event
here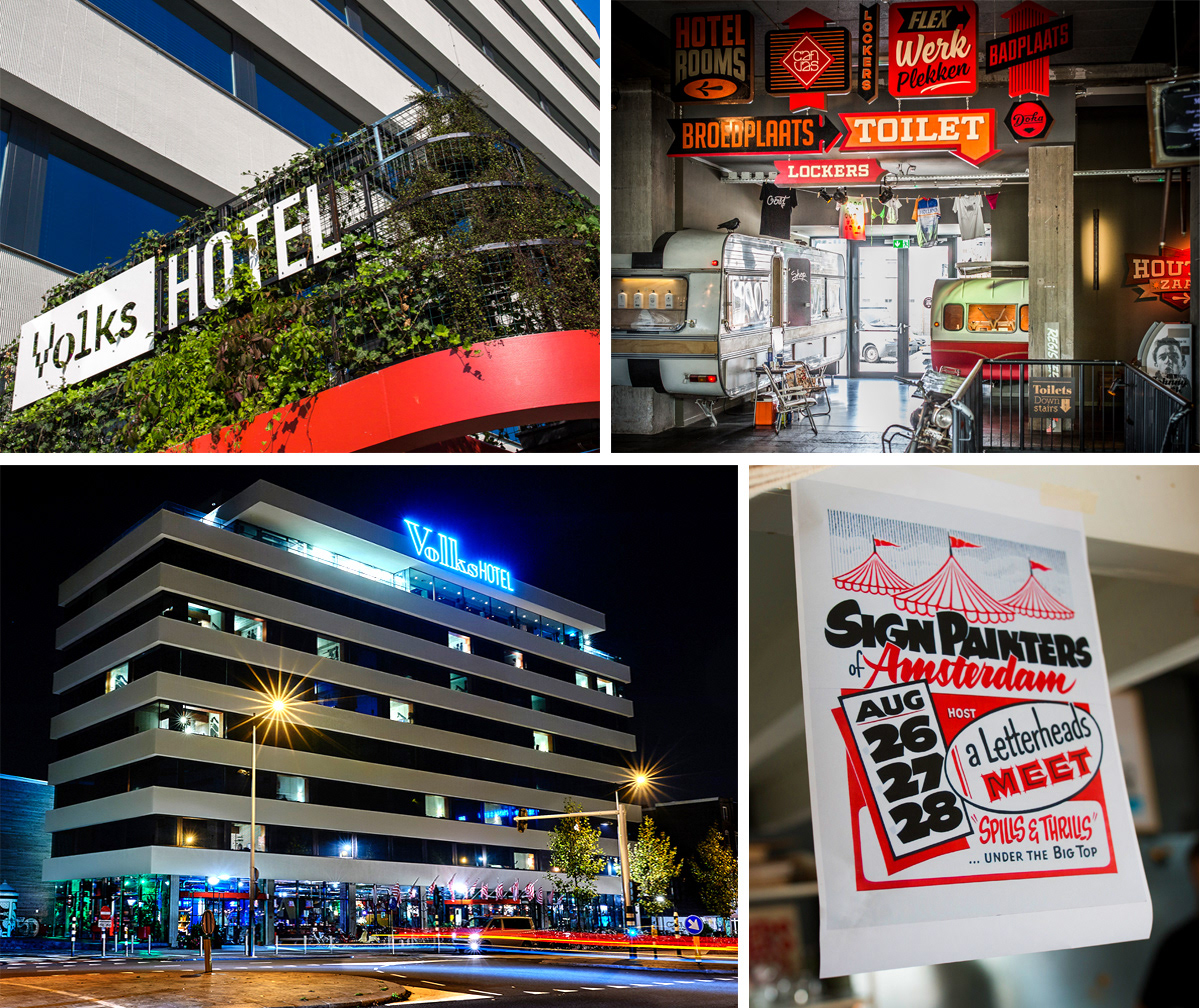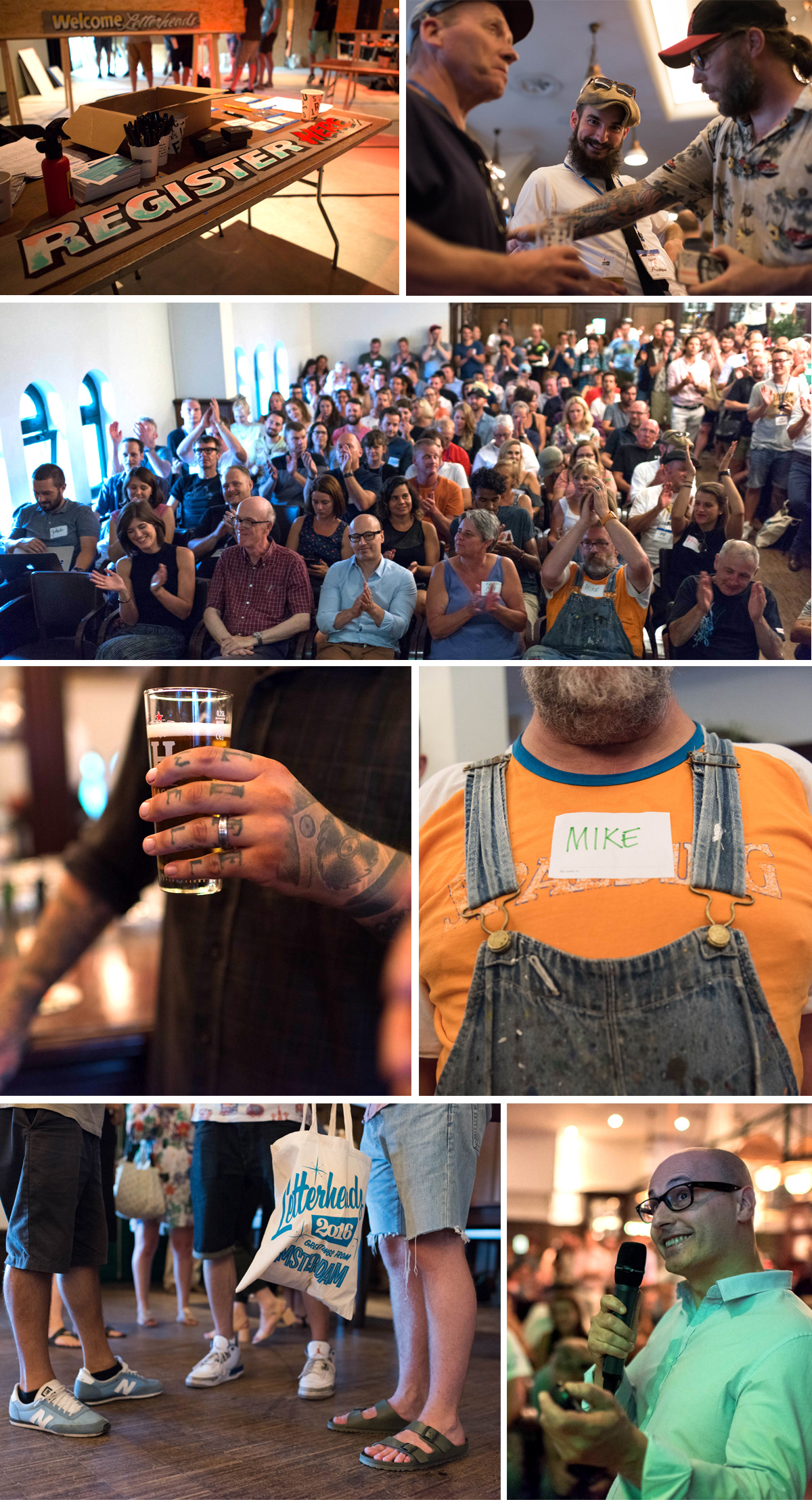 After the welcome night the various workshops followed, below a list of all the teaching artists.
Brilliant Signs
: Ash Bishop & Sarah Bishop - Uk,
Best Dressed Signs
- Josh Luke - Usa
Brody Neuenschwander
- Belgium,
Cheryl Mclean
- Australia,
Colin Dundas
- Uk
David Kynaston
- Uk,
Elaine Wallis & Noella Cotnam
- Canada,
Gustavo Ferrari
- Argentina
High on Type
(Ivo Brouwer, Hans Schuttenbeld, Vincent & Guido de Boer)- Netherlands,
Janno Hahn
- Netherlands
Jeff Devey
- Usa,
Jeff Marshall
- Australia, Jeroen '
Shamrock
' Klaver - Netherlands
Mick Pollard
- Uk,
Mike Meyer
- Usa,
New Bohemian Signs
- Damon Styer Usa
Pekka Mannermaa
- Finland,
Pierre Tardif
- Canada,
Rick Janzen
- Canada
Timber Signs
- Manfred Didier & Marcus Goebbels - Germany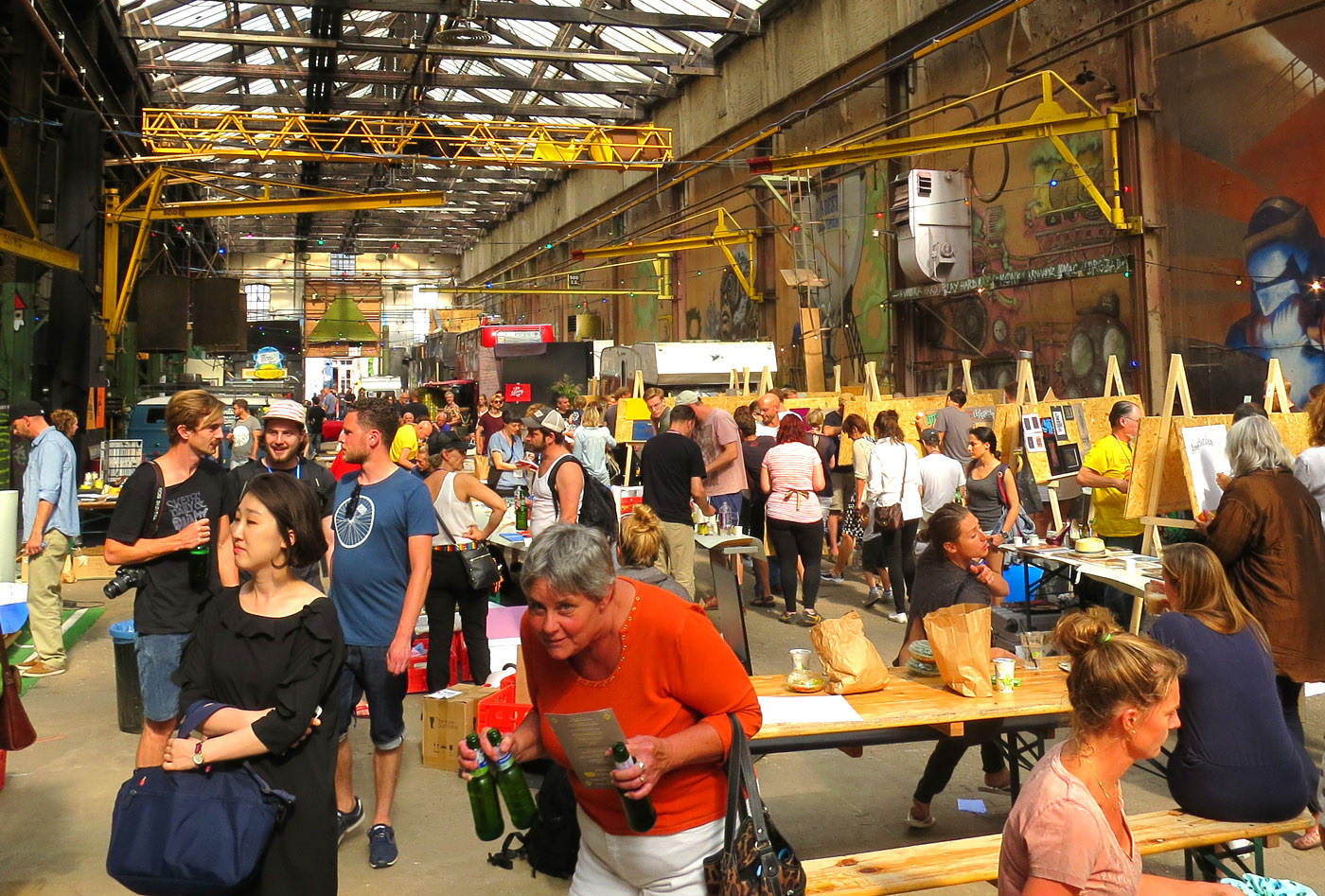 Meanwhile we painted a large mural for The Heineken Brewery
Painters: 
Alex Klerk
,
Andrew Patrick Henry
USA,
Ash Bishop
UK,
Cheryl McLean
Australia
Christiaan Dros
, Colin Dundas
,
Dan Luckin
UK,
Elaine Wallis
Canada,
Franky Carty
Scotland 
Sander Pappot / zender
, Jeff Marshall
Australia, 
Jeroen Koning, Josh Luke
USA,
Matt Gunning
UK,